More Website Templates @ TemplateMonster.com - September08, 2014!
Health, Safety and Environment (HSE) & Service Quality (SQ)
Our slogan is : ''Zero is achievable'' Safety comes first at ALFA-Upstream .We take our safety and the safety of others seriously. We start every meeting with a safety moment.
ALFA-Upstream Life Saving Rules
The ALFA-Upstream Life Saving Rules address the 10 actions that are the source of most safety incidents. They present the rules for safe operations. Every employee can understand, retain and use those rules every day.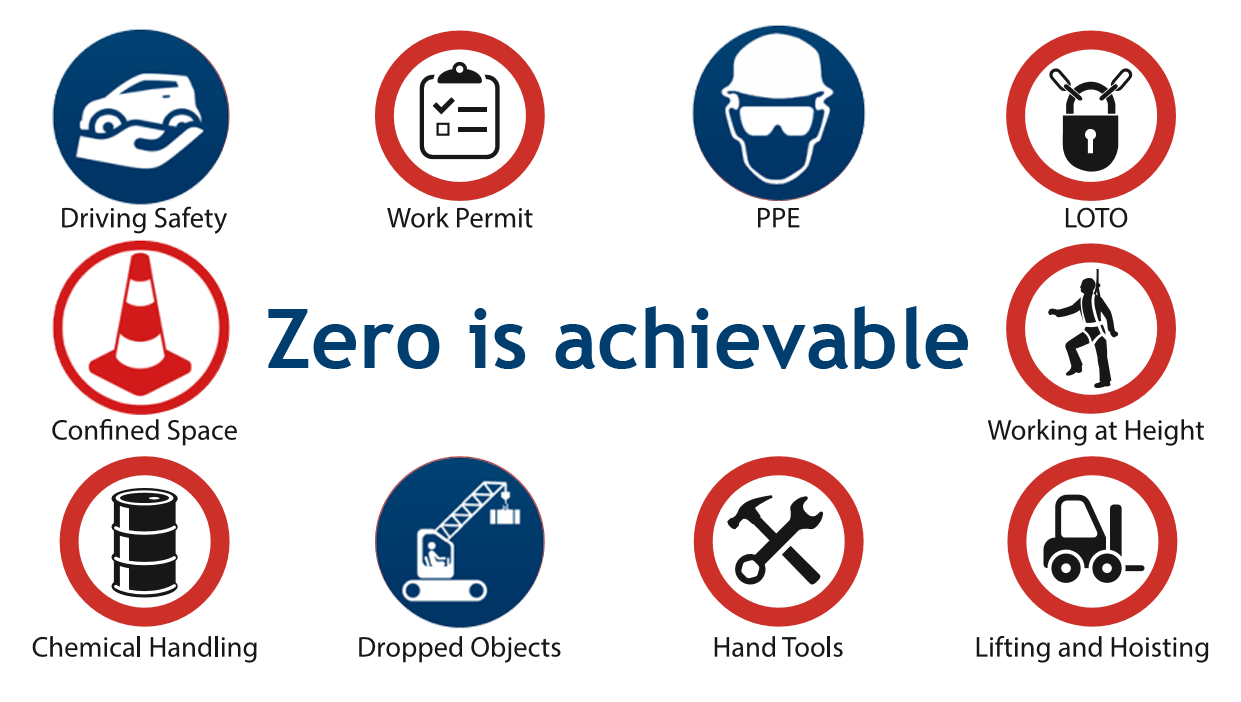 Health, Safety and Environment (HSE)
At ALFA-Upstream, We'll not compromise our focus on HSE for better business results. Our commitment to safety will minimize the impact on the environment, control risks to our employees, and maintain safe work practices. ALFA-Upstream employee takes personal ownership of their own safety and the safety of others. It's a concerted effort to achieve Zero HSE incidents/accidents every day, all the time. Our Zero goal is to make it happen 24/7.
ALFA-Upstream will keep its focus on these key HSE areas:
Effective leadership and commitment
Continuous improvement of our Management System
Training and competency of our employee workforce
Providing mechanisms for employees to report incidents
Performance reviews through robust audits, and shared lessons learned
ALFA-Upstream strongly believes that safety is everyone's responsibility. That's why we make safety awareness our number one priority. Our goal is to keep our people and the environments in which they work, safe and healthy. To that end, we put policies and procedures in place to make sure that adherence to proper safety practices is a 24/7 commitment on everyone's part. A safety moment is the MUST for every meeting. We share the risks associated with one elected topic. Mitigation and prevention measures are discussed. Shared experiences are encouraged.
Get in Touch



Tel : +242 056804669

info@alfa-up.com